It's Not a Parenting Failure to Get Help
I once told my mother that there is a reason that people spend a long time in school, take really hard tests (in some cases, more than once. I've been told the BCBA exam is horribly difficult) and get observed for a lot of hours to become mental health professionals. They are dedicated to what they want to do. They have to continue that education by taking classes and renewing their licenses every so often. States want to make sure these professionals know what they are doing and do so ethically. I also told her that there is only so much that I can do as a parent, even knowing what I do. There are a lot of things that I don't know, and that's why I felt that at one point, it was time to get outside help for my kids.
In Lily's case, there wasn't much of an option. Her delays were severe and required outside help. She needed help learning how to walk, talk and do other tasks that I couldn't have taught her on my own. In the beginning, I really did blame myself, but after hearing that there was no way I caused her delays, I felt a lot better.
Julian definitely caused some debate. I knew what I was working with after he was diagnosed, and yes, I could have worked with him on my own. With two other kids and a full-time job, plus not really knowing what to do or how to do it, it really was time for the pros. He's been to group therapy for social skills, which helped a lot. Every Tuesday for almost his entire third-grade year, he got out of school early to go to group. He learned how to interact with others appropriately, to speak up, along with other things. Julian is a quiet kid by nature, and we're okay with this.
I just don't want him to be so quiet that he is ignored or entirely left out. He has also seen a psychiatrist, and we loved her. Unfortunately, she had to stop seeing patients after some post-birth complications, so now he sees a psychiatric nurse practitioner.
It is okay to get outside help. We're not just parents- we are also humans. We don't know everything, and that's okay. Your child will benefit greatly from outside services.
Finding Assistance
There are many ways to find providers, it mainly depends on what you need and if you already have someone helping you, like a social worker or someone similar. If you're looking on your own, it always helps to start by asking other parents you know that are in a similar situation. You can also ask your child's pediatrician.
That's where we started with both Lily and Julian. We moved around a bit by referral. It just so happens I used to work with the psychiatrist that started the practice that Julian is at now. (He's absolutely great, but for obvious reasons, he can't see Julian.) If nothing else, there is always Google. Google is everyone's friend.
A Few Definitions:
Provider- a professional that provides some sort of service for your child
BCBA- Board Certified Behavior Analyst (these people do great things, lots of behavior modification, addressing challenging behavior, among other things)
DSP- Direct Support Provider (people who come into your home and work with your child on life skills, social skills and other things they may need. I worked as one for about a year and it was a lot of fun.)
Respite Care- to give parents or other caregivers time to care for themselves, run errands, etc while their child is being cared for.
I highly recommend checking with your health insurance carrier/Medicaid to see what is covered. These services can get very expensive, and insurance paperwork can be a huge challenge. Waiting lists are a thing and can be very long. It can be a bit weird seeing people you don't know in your home and working with your child. This may take a while to adjust, especially if there are multiple people. Lily had three therapists a week at one point and it was a very weird thing. If you need to set limits, set them and be as firm as you need to be.
What You Should Ask
There are some questions that can't be missed like:
What is your availability?
What experience do you have with this population?
Are there behaviors that you feel are too challenging for you? Everyone has their limits, and this is okay. My personal limit is spitting. Can't do it.
How do you view your relationship with the rest of the family- siblings, parents, etc?
Best way to reach you? Phone, email, text?
How will you update me on my child's progress/needs?
Emergency preparedness? Most agencies have trained their workers on a plan for this, so make sure to ask. The practice I worked for had a very detailed plan for injuries, weather and other emergencies.
References.
Of course, follow your intuition on the people/places you look at. If it doesn't look right for you, most likely it isn't. You will know when you find the right place or person for your child. Call those references. Read through the notes you made during the interviews. Do your research. You'll thank yourself later. If you are looking for your child to be part of a practice, the questions above will be slightly different. Most places will allow a walk-through and give you someone to talk to. They'll be able to answer questions, give you information to take home, and follow up.
The road of parenting is sometimes a rough and bumpy one. Looking for outside help is just a small speed bump.
Information courtesy of Seattle Children's Blog
Pics courtesy of Unsplash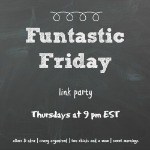 div align="center">